---
CLIENT
—
---
DESIGN
—
---
LOCATION
—
---
YEAR
2020
---
VINE 3 & 5
---
CLIENT
—
---
LOCATION
TORONTO, ON
---
YEAR
2021
---
LAKE FRONT BACHELOR PAD
---
CLIENT
TEMPORARY BAR SERVICE
---
LOCATION
VANCOUVER, BC
---
YEAR
2019
---
TEMPORARY BAR SERVICE,
IDS VANCOUVER OFFSITE
Studio CM
, ANDlight,
Vertical Grain Projects
, and
Lock & Mortice
are pleased to host a conceptual experience at the intersection of hospitality and fantasy.
Inspired by Brutalist architecture and the Age of Conversation, a transition through a series of spaces is designed to promote discussion and a disconnection with the world outside.
---
CLIENT
MAISON DIEZ
---
LOCATION
TORONTO, ONTARIO
---
YEAR
2019
---
CLEARBANC OFFICE
A design-focused workspace featuring the
VINE
pendant in Midnight Chrome in the lobby.
---
CLIENT
ARCHIPRODUCTS MILANO
---
DESIGN
ARCHIPRODUCTS MILANO
---
LOCATION
MILAN, ITALY
---
PHOTOGRAPHER ARCHIPRODUCTS MILANO
---
YEAR
2019
---
ARCHIPRODUCTS:
THE DESIGN EXPERIENCE

ANDlight is part of the Design experience at Archiproducts Milan—inaugurating during Fuorisalone 2019.

The Tortona 31 building was confirmed once again this year as an unmissable rendez-vous during the Milan Design Week hosting 50 international brands, 15 rooms and over 11,000 visitors from all over the world. The co-networking space in Zona Tortona, will be open all year round to architects, designers and brands to come together.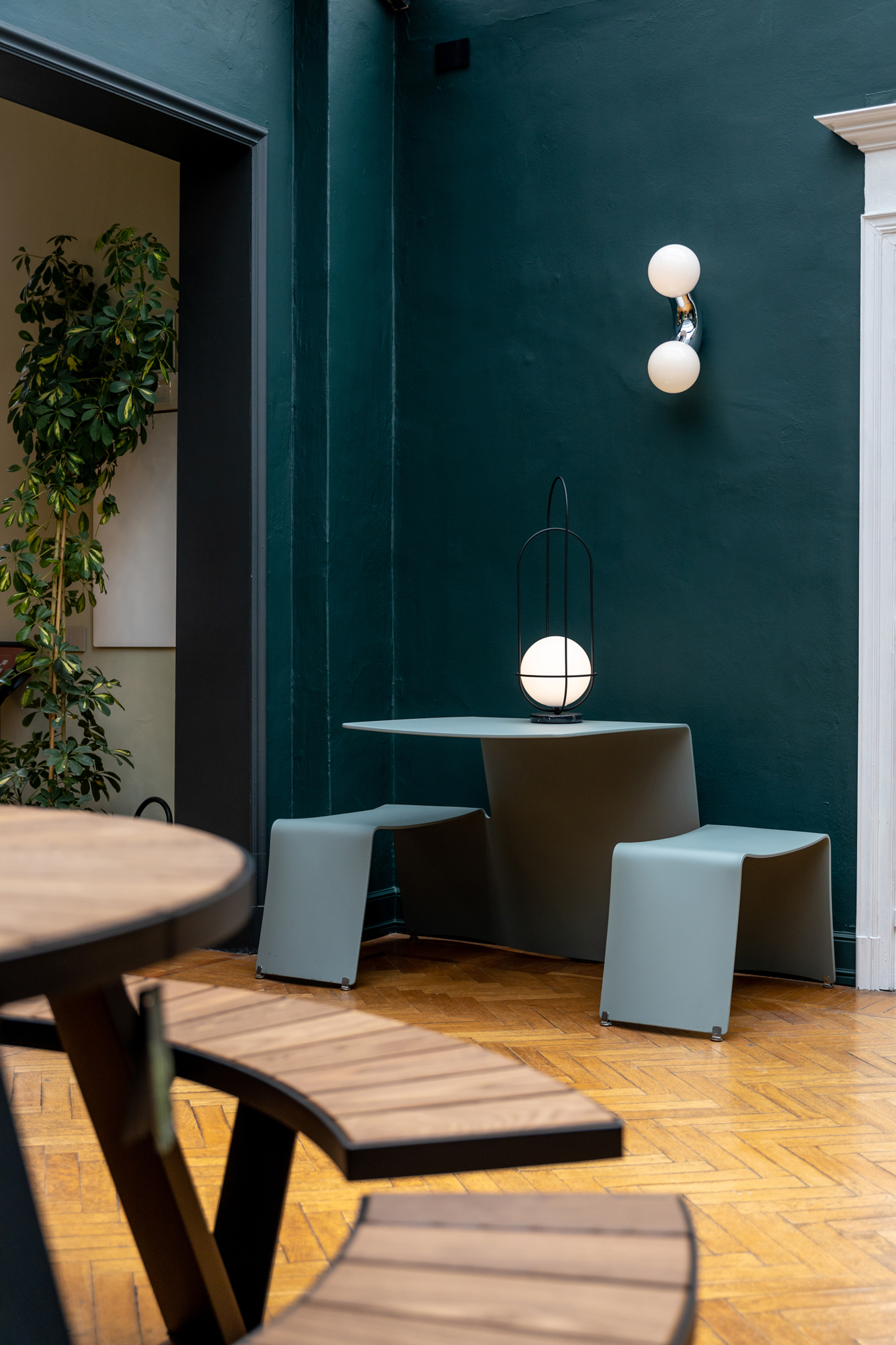 ---
CLIENT
PRIVATE RESIDENCE
---
LOCATION
VANCOUVER, BC
---
YEAR
2018
---
ST GEORGE RESIDENCE
"Our approach for the interior was to maximize the use of corridors as functional rooms, while maintaining family home essentials.
And of course the house is packed with Falken Reynolds detailing surprises."
—text from Falken Reynolds

The
VINE
pendant in chrome is featured in the master bedroom, in a unique placement above the bed.