---
CLIENT
HIGH GATE RESIDENT
---
LOCATION
ADELAIDE, AUSTRALIA
---
YEAR
2022
---
HIGH GATE RESIDENCE

In a suburb of Adelaide Australia, a character Sandstone Return Veranda Villa is given a contemporary extension. Black rectilinear lines frame the space and large glass expanses welcome indoor-outdoor living. A trio of Orbit pendants hang over a long marble kitchen island.

---
CLIENT
GLEN EAGLES RESIDENT
---
LOCATION
WEST VANCOUVER, BC

---
YEAR
2021
---
GLEN EAGLES

A West Coast modernist home with views cast over the Sea to Sky, our Orbit Table lamp accompanies the renovation of this project by Burgers Architecture. The Glen Eagles residence was designed in 1963 by Peter Kafka, and has seen multiple architectural interventions since.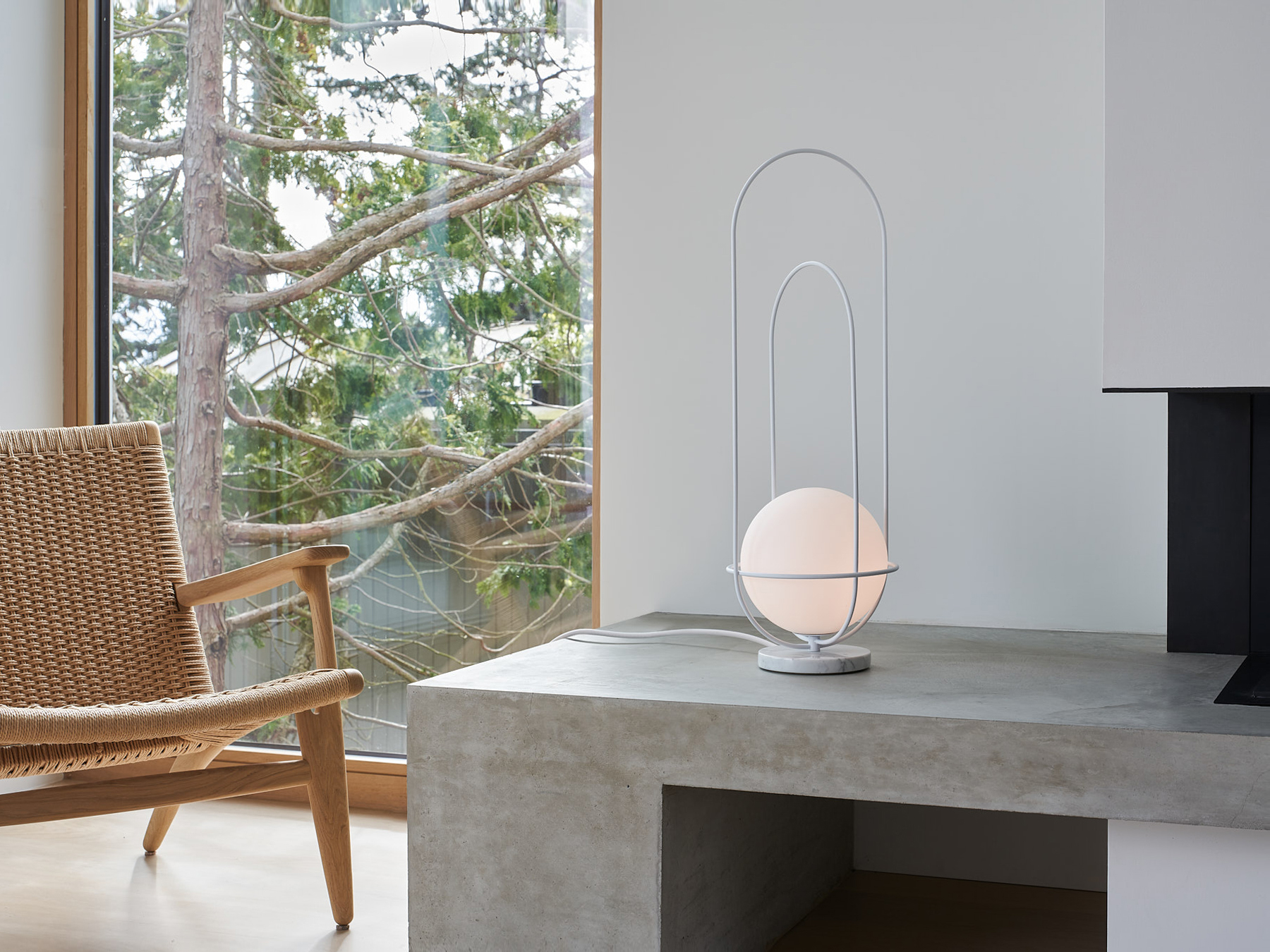 ---
CLIENT

FALPER

---
LOCATION
MILAN, ITALY

---
YEAR
2021
---
FALPER

For Falper's 2021 Catalogue News, Milan-based interior designer Bruno Tarsia creates a bathroom scene that accentuates essential forms, lines and materials. The Orbit, in a wire cage, celebrates both simple line work and geometric shape.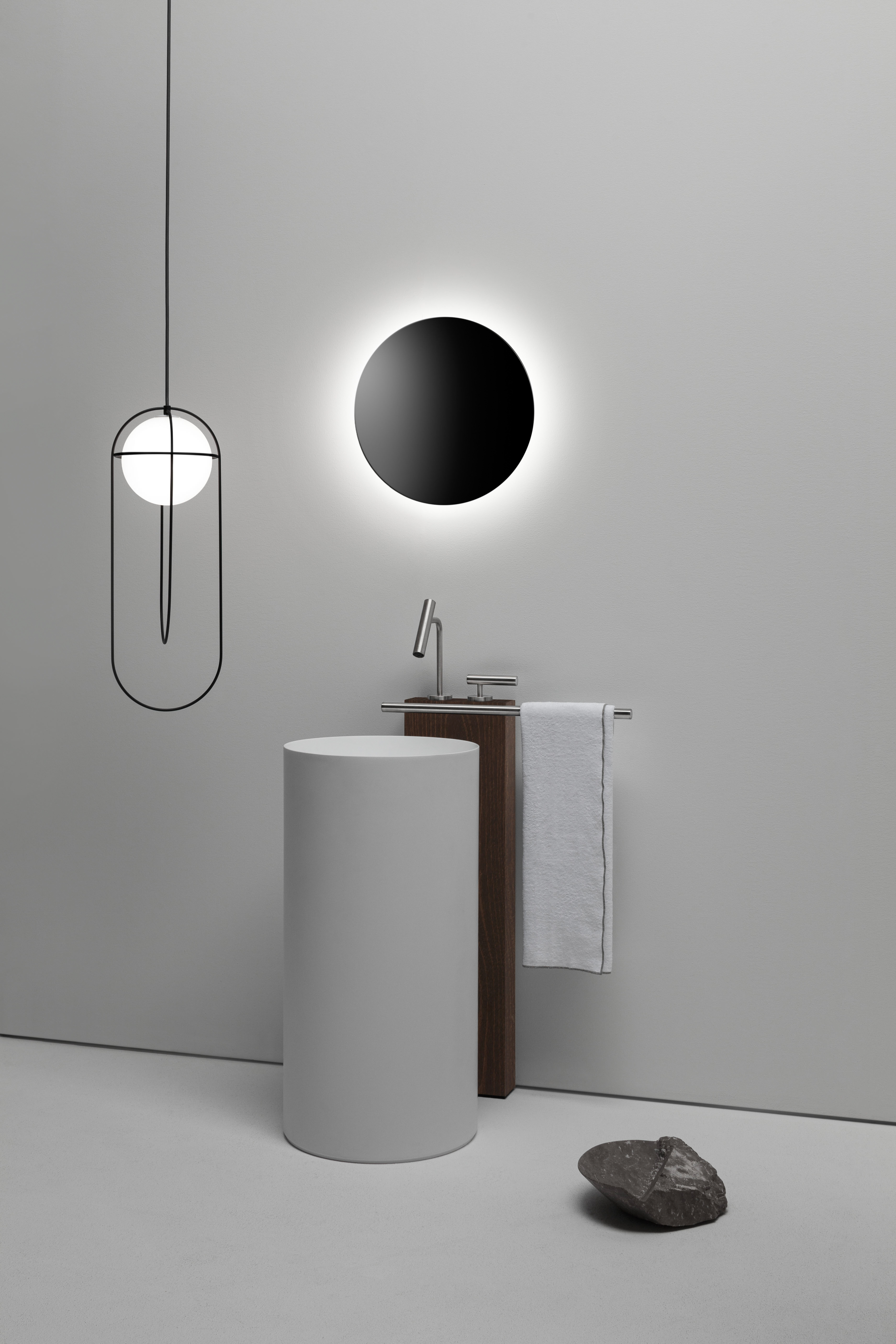 ---
CLIENT
—
---
LOCATION
KENNEBUNK, MAINE

---
YEAR
2020
---
PIECES HOMES
---
CLIENT
—
---
LOCATION
EXCELSIOR, MINNESOTA
---
YEAR
2020
---
HOUSE OF WRIGHT
---
CLIENT
VIRTUOUS PIE
---
LOCATION
VANCOUVER, BC
---
YEAR
2018
---
VIRTUOUS PIE, UBC

Toronto-based firm Mason Studio designs a space softened by neutral tones for a local favourite fast-casual plant-based pizza restaurant on campus at the University of British Colummn. A duo of Orbit pendants suspend amongst neutral grey tones in the front room.

---
CLIENT
PRIVATE RESIDENCE
---
LOCATION
VANCOUVER, BC
---
YEAR
2018
---
PRIVATE RESIDENCE

A two-story heritage loft downtown Vancouver is redesigned by Peter Wilds, featuring the Orbit in black in an arrangement of three.