ANDlight
______



DECORATIVE
LUMINAIRE
DESIGN STUDIO &
MANUFACTURER

______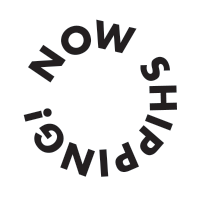 MEET OUR LATEST FAMILY MEMBER:
---
Our newest luminaire is the Vine Ceiling, which introduces exaggerated form with propensity for repetition resulting in a bold impact. In vertical suspension, it is available in set lengths of 3 or 5 modules.


& INTRODUCING A NEW FINISH FOR THE VINE SERIES:
---
We are also delighted to bring a splash of colour to the Vine Series! Lightfast and brilliant, cadmium yellow is chemically pure with a rich opacity. As a new glossy finish, its deep hue recalls a playful industrialist 60s mod lustre.


Now available for purchase—inquire within, or with one of our local dealers.
︎ FIND A DEALER NEAR YOU
______






INTRODUCING
QUICK SHIP

ANDlight's Quick Ship delivery program offers popular arrangements of your favourite luminaires shipped in just 5 business days to anywhere in North America.